How do I get started using Quinable?
First thing you want to do is register your new account.
Step 1
This will open the registration page. Please fill out your email, create a password and give your account a nickname. What Are Account Nicknames? Account nicknames are a way to easily identify and personalize your account.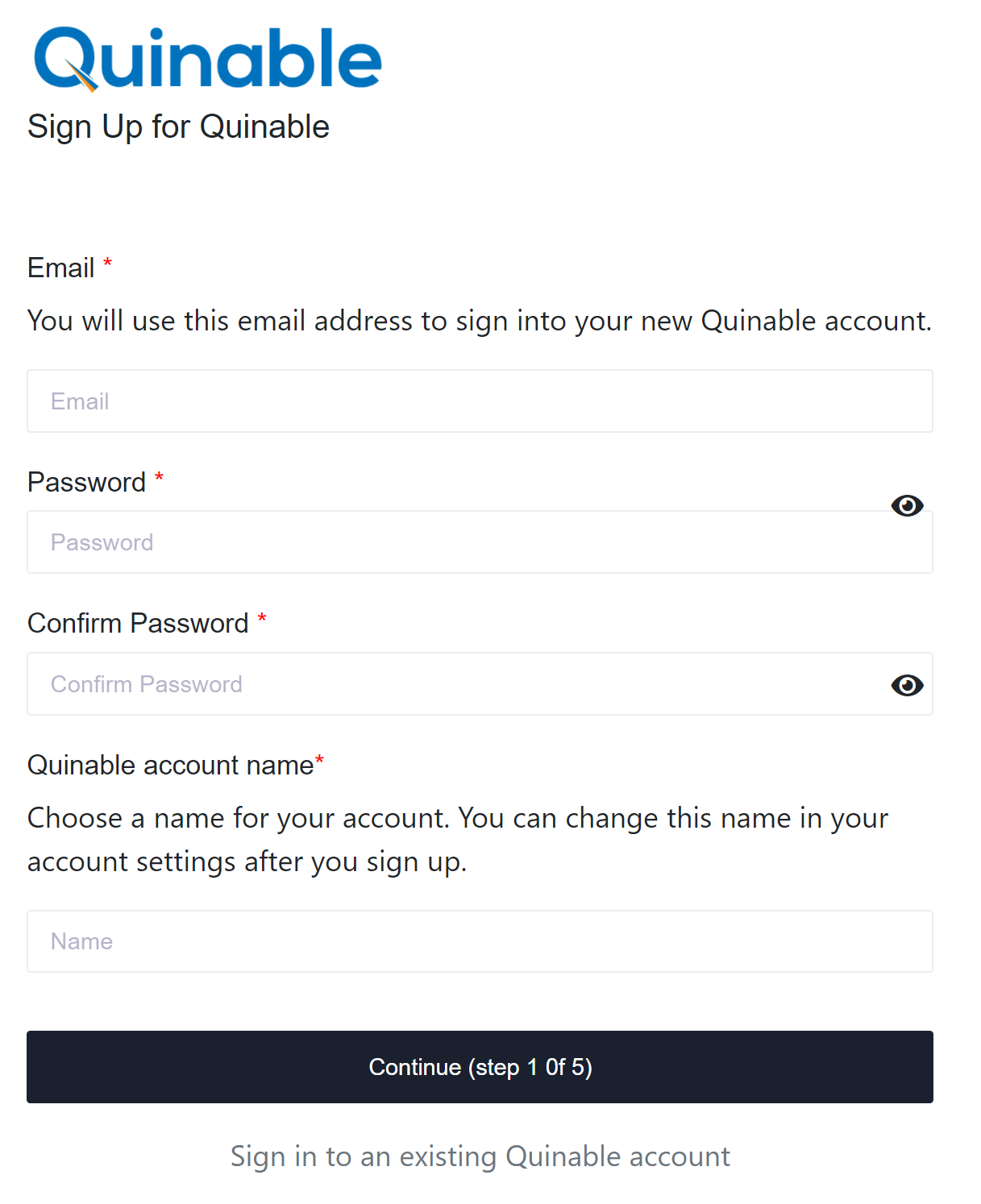 Please make sure the password meets this criteria: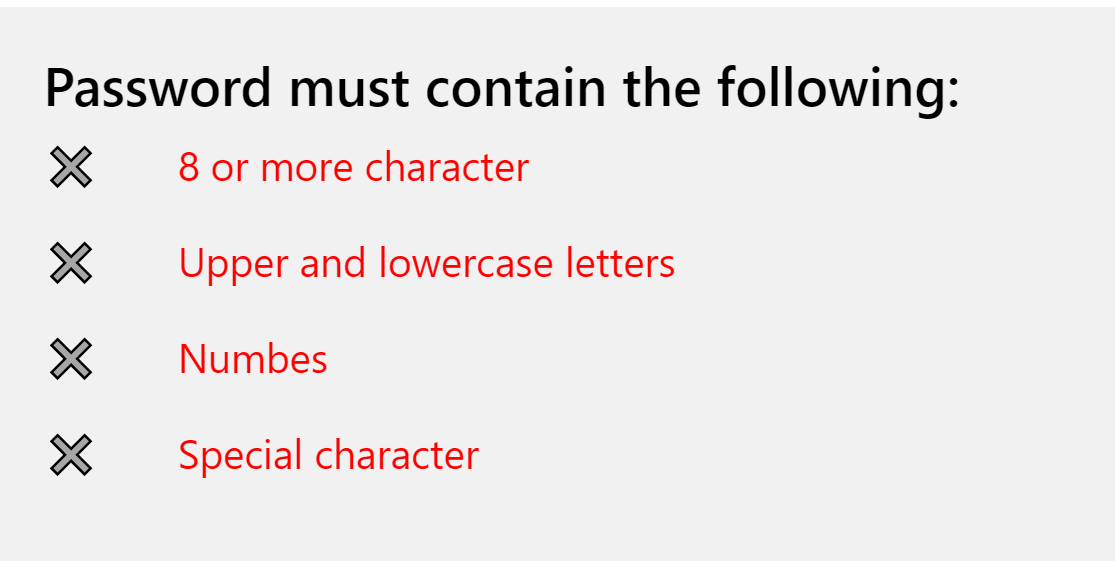 Once entered, select Continue. We also just sent you a welcome email.
Step 2
One this page, your Company can view the agreement between us. The agreement can also be found by clicking here. Simply enter the requested information, agree to the conditions and proceed.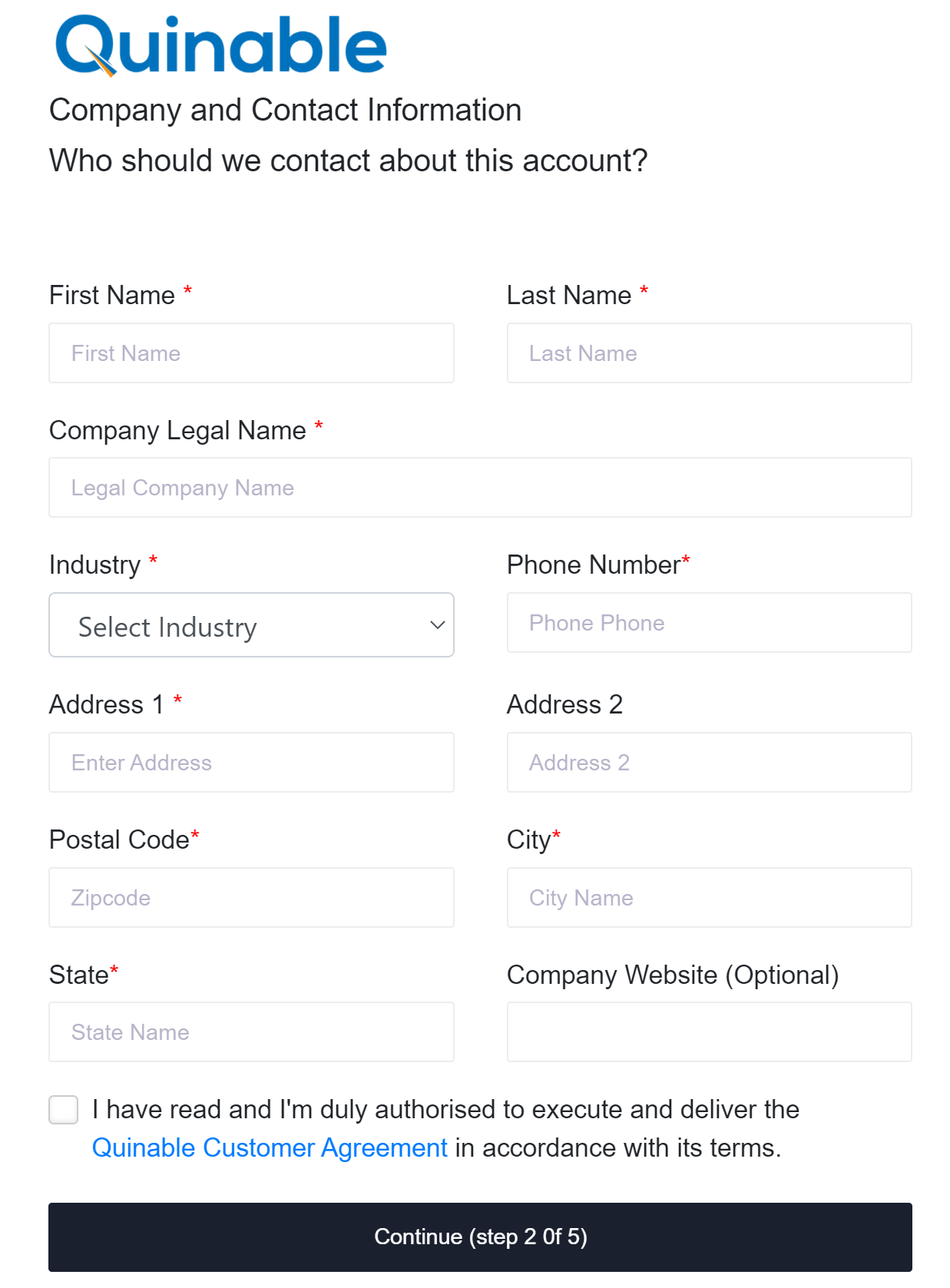 Step 3
Verify your Identity
During the registration process we need to verify your identity as with everyone who registers with Quinable. We do this by requesting a credit card so we can place a small temporary hold on your account. This charge will fall off once you are verified.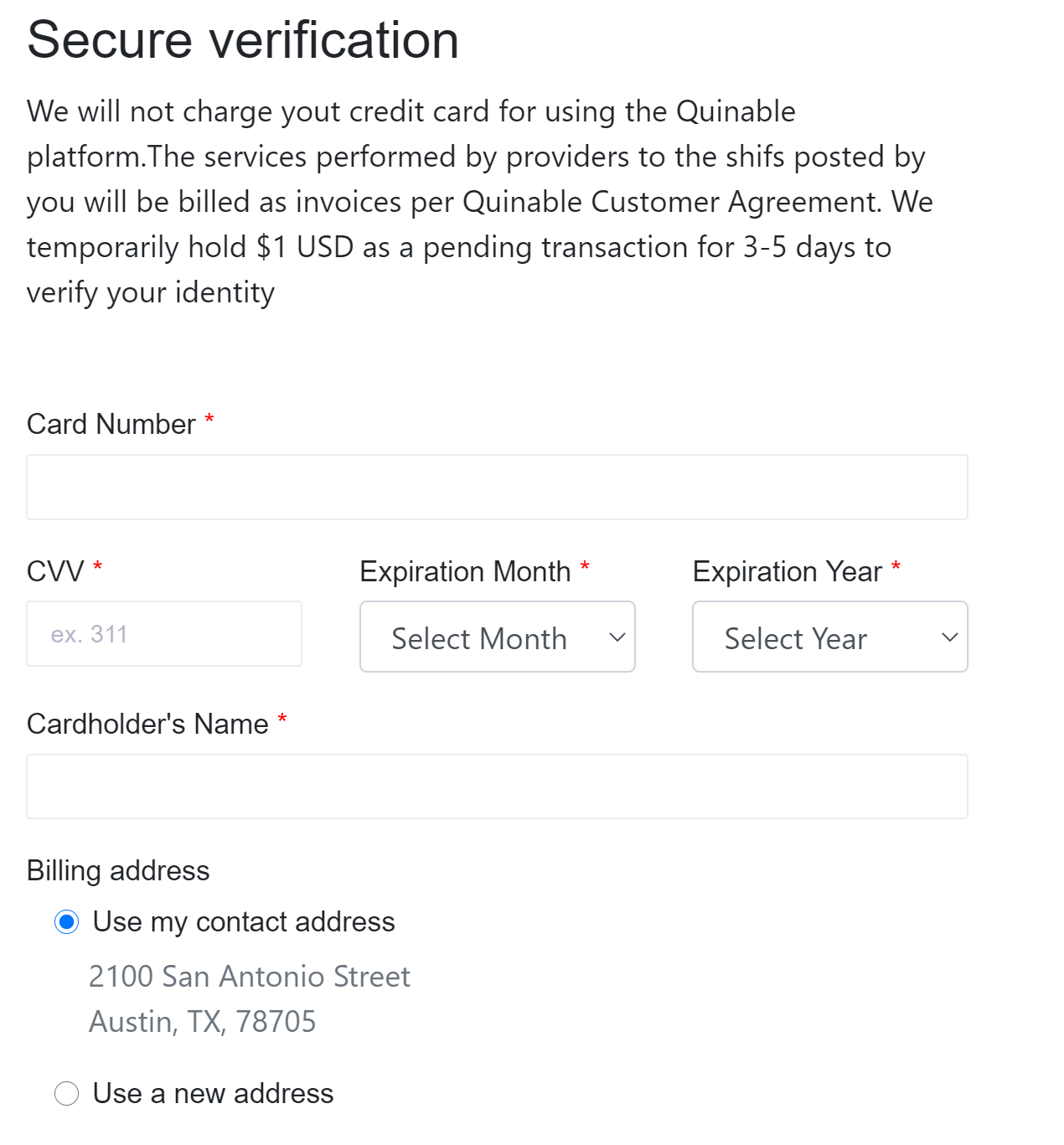 Step 4
Confirm your phone number as an additional step to confirm your identity.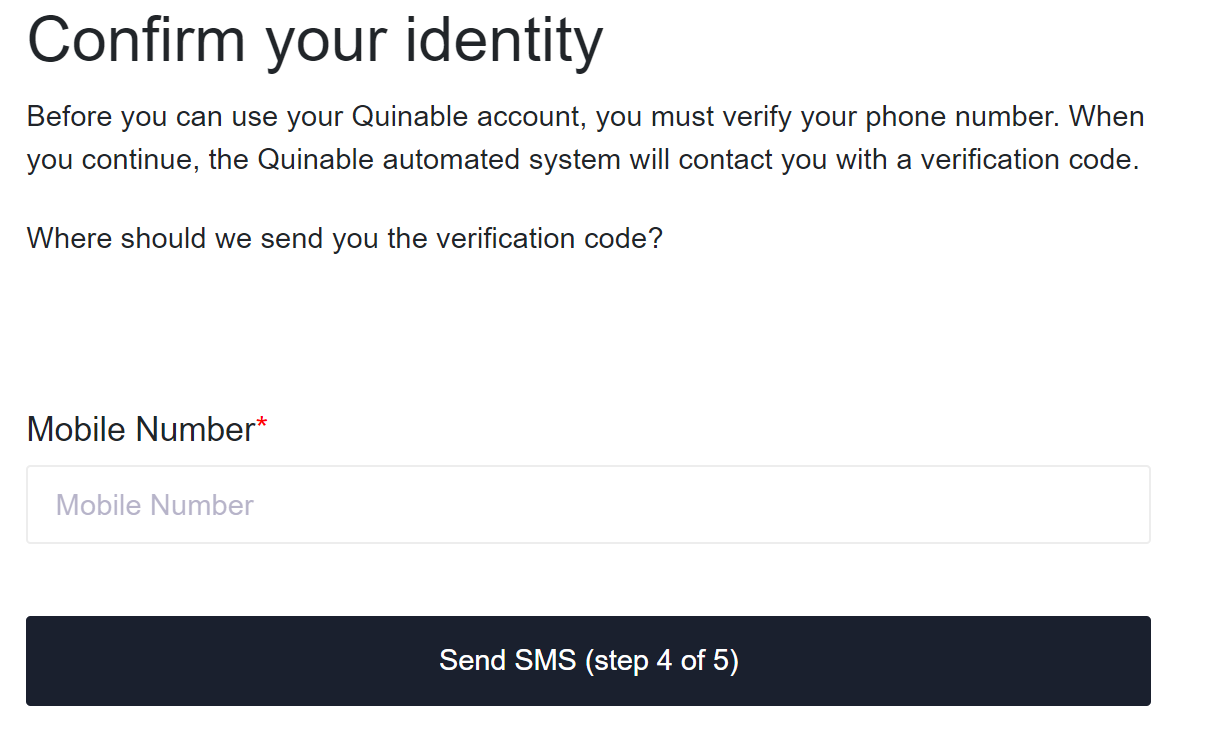 Step 5
Last step! Enter the code.